Sabrina "Ever wondered what to do with your bouquet after the ceremony?? Turn it in to jewelry! My coordinator told me about the bead lady and showed me a necklace she had made. She took my bouquet to her and a month or so later, it is now a beaded necklace and earrings! It is a very unique way to save your bouquet as a keepsake! They did a wonderful job and I was happy with the final product."

Tina "Kathleen and Amanda are AMAZING ladies to work with! I would recommend the services of The Bead Lady to anyone! My jewelry for my wedding came our beautiful and was simple and elegant just the way I wanted it!"

Gloria "The Bead Lady is a class act! Their customer service and personal touch is second to none, and their jewelry is absolutely beautiful. I bought a gorgeous custom necklace and bracelet for my wedding and have received countless compliments. Their unique pieces helped make me feel beautiful on my special day, and I incorporate them into my everyday wardrobe."

Carol "The Bead Lady designed and made custom necklaces and earrings for the bridesmaids from emailed ideas from the bride (who was overseas) and a sample of the dresses. Looked gorgeous and was a great value!"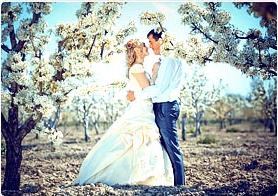 The Bead Lady has been named the area's best retail service by the Independent Tribune.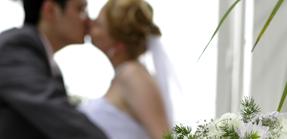 The Bead Lady of Concord

01 Union Street N Concord, NC 28025 US

Phone: 704-782-5699

Website: http://thebeadlady.us/
.
Copyright 2002. The Bead Lady of Concord
. All Rights Reserved.
The Wedding Jewelry Designer Professionals

The Bead Lady
Of Concord (Wedding
Division)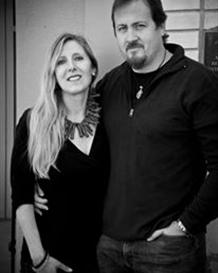 Justin & Kathleen Reeder
With many years of experience in business management, we strive for excellence in customer service and satisfaction.
Our custom designed jewelry are customer driven inspirations and one of a kind pieces of jewelry art.
We make beautiful flower beaded jewelry with any flowers. Consider having your bouquet flowers made into petal jewelry for you, your party, mother of the bride and groom!


Since opening, The Bead Lady has designed jewelry for hundreds of wedding brides and bridal parties.
We have designed jewelry since the year 2000 for many people. Our list of clients include Miss USA and Miss North Carolina. Our jewelry was featured in the celebrity gifting suite and given to celebrities, presenters and VIP's at the 32nd Emmy College Television Awards.
We orchestrates every element of your wedding party jewelry, starting with custom designed jewelry, headpieces, and flower bead jewelry.
The Bead Lady is a full-service wedding jewelry designer, custom wedding head piece and bouquet flower jewelry designer. Our jewelry is custom made in house with quality components from all over the world. Our jewelry is also made to order with the customer in mind. We love what we do and you will love wearing what we make. It is quite a task of putting all our jewelry on the website for we do make a lot of one of a kind pieces! We can match any wedding attire or other occasion with the right jewelry at a fraction of the cost too.

Come by for details.

Here at our physical store, we want our customers to be happy when they leave our shop. We have designed our jewelry for many people and different conditions! Prom, bridal, black tie affair,special occasions, business or just to expand your jewelry wardrobe. We can do it!

Email us at Beadladybeads@hotmail.com or call the store telephone 704.782.5699 for details.